3M Competition Winners Take Delivery of New V8 Mustang
There was no hiding the smiles when Nicole and Carey Burt of Zoom Signs went to collect their brand new V8 Race Red 2018 Ford Mustang. The husband and wife team were the very happy winners of the 3M 'Win a Ford Mustang' promotion.

The competition was open to anyone who purchased a 3M product from any Australian retailer or regular wholesaler/distributor. Having purchased a number of 3M products from Amari Visual Solutions, Nicole was encouraged by Carey to enter.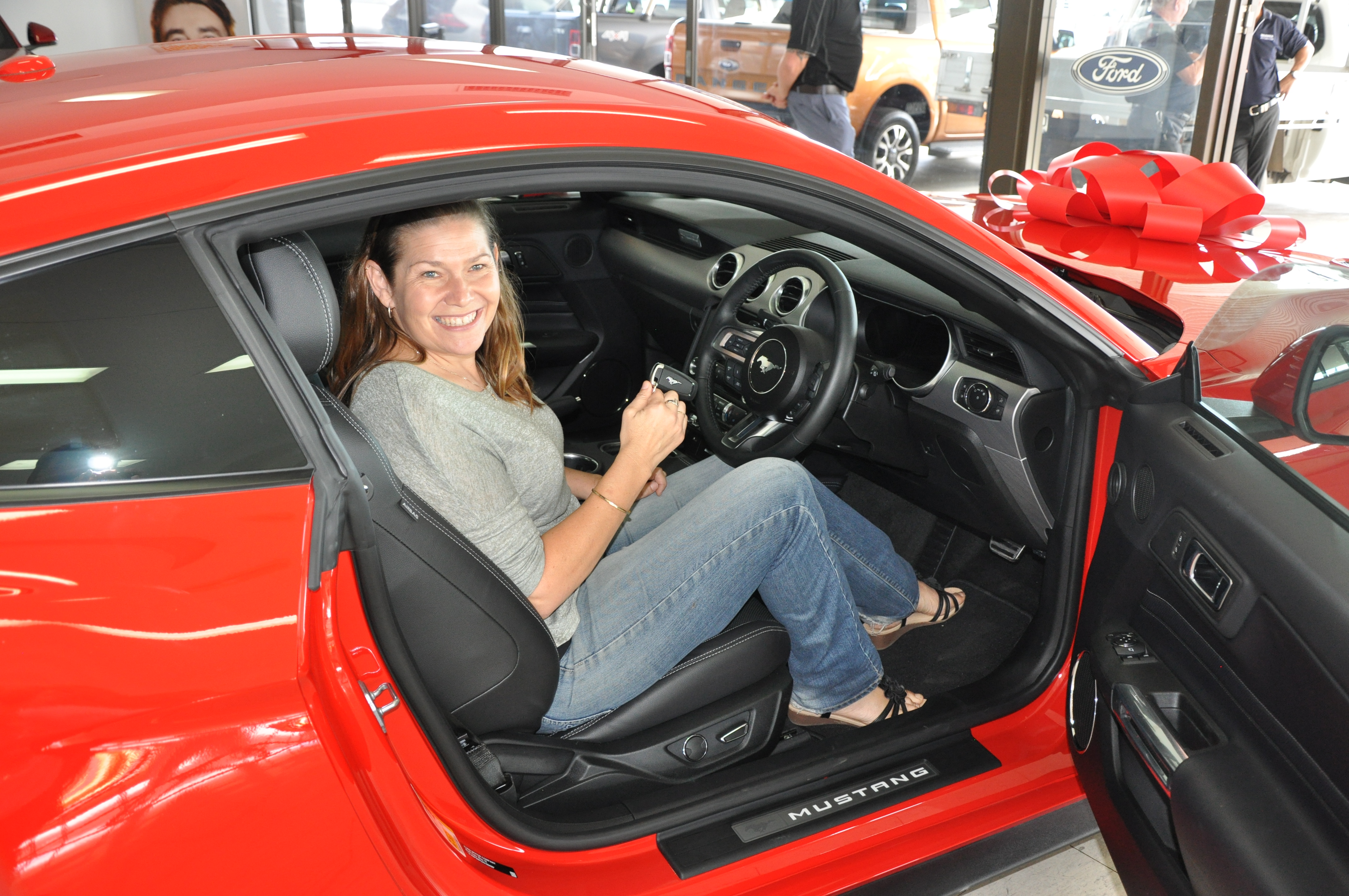 "We changed over to 3M products after we were having problems with consistency and reliability of other branded products,' said Nicole. "We are a small business but we are a busy workshop and don't have time to be repeating jobs when inferior products fail. So, we switched to AVS about a year ago and haven't looked back. We use the best products first time round, our customers appreciate the quality of our work and we are confident in sending 3M products out."

Nicole entered a total of four times, but like most competitions gave it little thought after that. That was until she got an email in December last year saying that she was one of the prize winners.

"We thought we had won tickets to the V8 supercar which there were 20 passes given as runners up prizes. We were very excited about that and were busy planning which race we would go to. We honestly didn't even give the major prize a second thought."

That would all change with a phone call.

"We received a phone call about a month ago telling me that we had actually won the Mustang. I was in total disbelief and thought it was a cruel trick! Apparently all the blood rushed from my face and I just kept saying thanks you! After the call we all danced around the office yelling and cheering. Needless to say not much work happened for the rest of the day."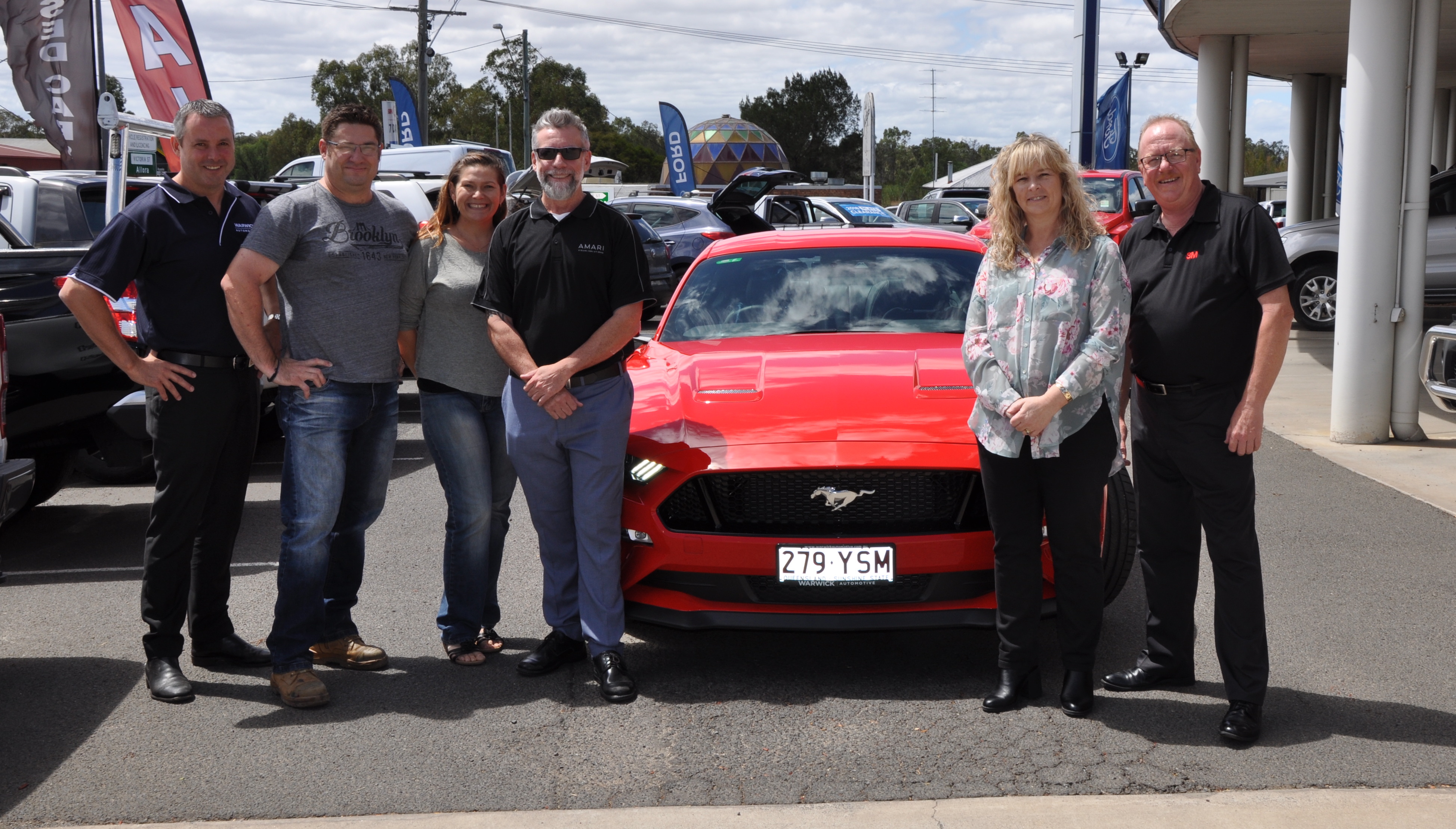 (Chris Murphy Warwick Automotive, Carey and Nicole Burt Zooms Signs, Mitch Coleman Amari Visual Solutions, Debbie Amiradaki 3M Corporate Marketing, Mark Langdale 3M Automotive)


Debbie Amiradaki, 3M Marketing Manager for Australia and New Zealand said, "We are very happy for Nicole and Carey of Zoom Signs. The 'Win a Mustang Competition' was a way for 3M "to mark our association with Supercars and to celebrate the 2019 launch of Mustangs into the sport."

"It's always fun to run promotions such as this and great to see positive engagement with our customers. We would like to congratulate all the winners and thank them for their continued support".

"We are so grateful to 3M for the win," said Nicole. "We are just a normal hard working family that didn't ever expect to be driving a car like this."

For more information about 3M graphics and signage products, please visit www.3m.com.au/3M/en_AU/graphics-signage-au/

For more information about Amari Visual Solutions, please visit www.amarivisual.com.au