Stepping Outside Your Comfort Zone – Small Changes for Big Gains
Injecting a little creativity into your applications offering and spicing things up with new techniques can surely do you no harm in aiding customer satisfaction and retention. Here, Bobby Fosson, Channel Sales Manager at SAi looks at how having the right software can help achieve this efficiently and painlessly, while also improving the bottom line.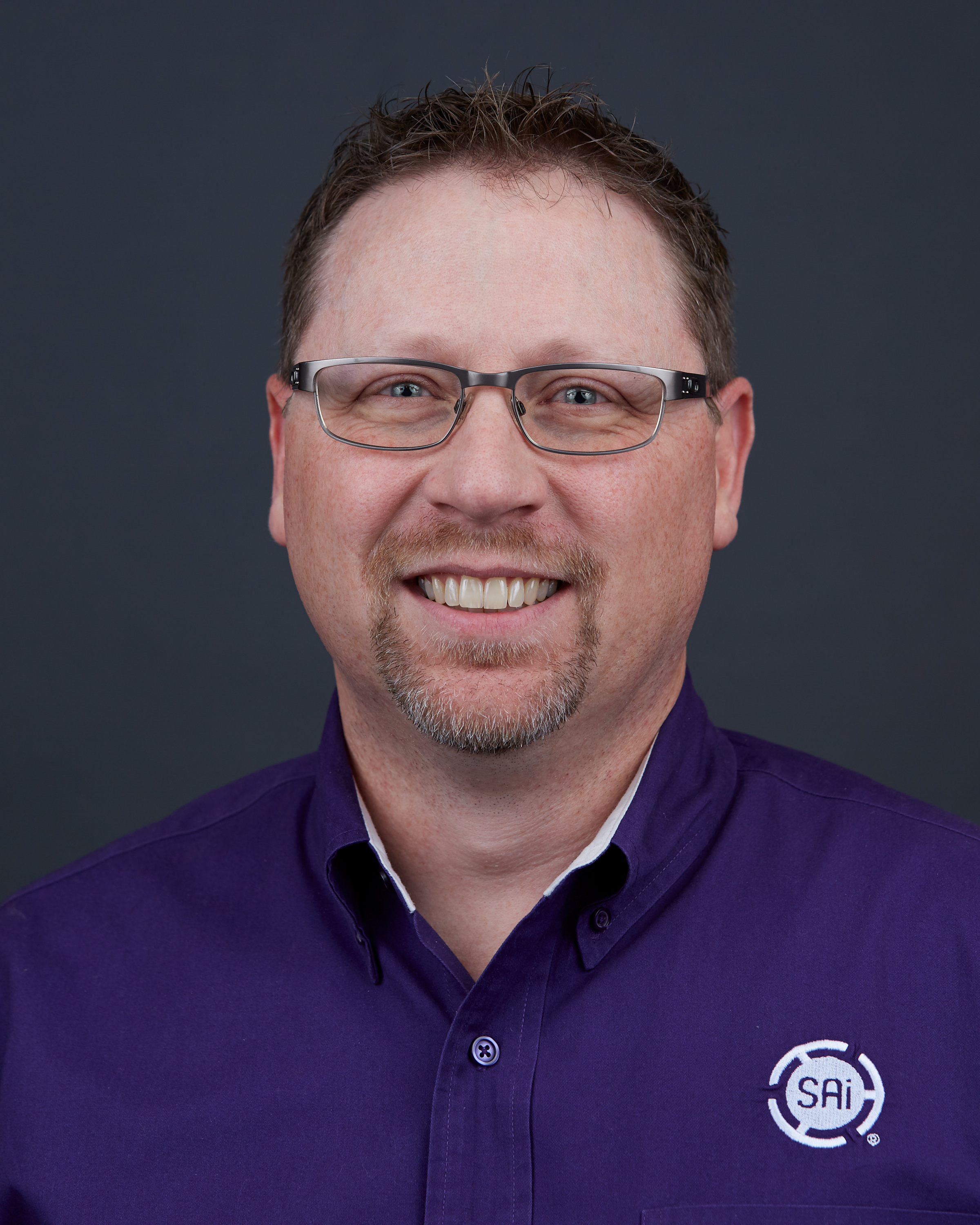 When the going is good and your sign shop or large format business is doing just fine, it's all too tempting to stick to your mainstay service or application offering. Why change what's not broken, right?

Fair enough, but isn't it sometimes healthy to mix things up a little and offer customers something a bit different? This needn't involve changing your core business offering, but simply adding services that are attractive to the client and enable you charge a premium.

For me, customers of signs shops and large format businesses broadly fall into three different types. First, there's the high-end client that may already have a marketing department, a certain style or a set of branding standards that they need to follow. Then there's the more local businesses – those customers that are always looking for some sort of advantage to differentiate themselves from the competition. Thirdly, there are those customers wanting something more unique that nobody else can provide or nobody else has. These are the ones who are willing to spend more money to ensure they stand out.

In each case, regardless of the type of customer, the goal with any large format application is to capture and hold the attention of their respective audience. For POP/POS applications, that means producing the type of signs and displays that will grab their target markets' gaze for those few vital seconds, draw them in and then encourage an action/purchase. If you have the right equipment, achieving this can often be a lot easier, quicker and less expensive than you – or your customers - might realise.

Photo finish

For example, the fairly straightforward addition of a clear UV coating to a standard retail POP/POS display or poster enables a matt or high gloss finish. Aside from delivering a more premium-level and up-market appearance, it instantly and quite literally, becomes more eye-catching once the light hits it. Importantly, the likelihood of customers noticing it increases several-fold.
For customers who have UV printers, there are other reasons to use varnish or clear ink. As some materials don't accept UV inks well, printing the image first with a matt finish varnish (which has no pigment in that material or ink), provides a better base layer on which to then print the full colour graphic. It also increases the breadth of substrates you can print onto. As necessary, you can then go back over it again with a clear varnish.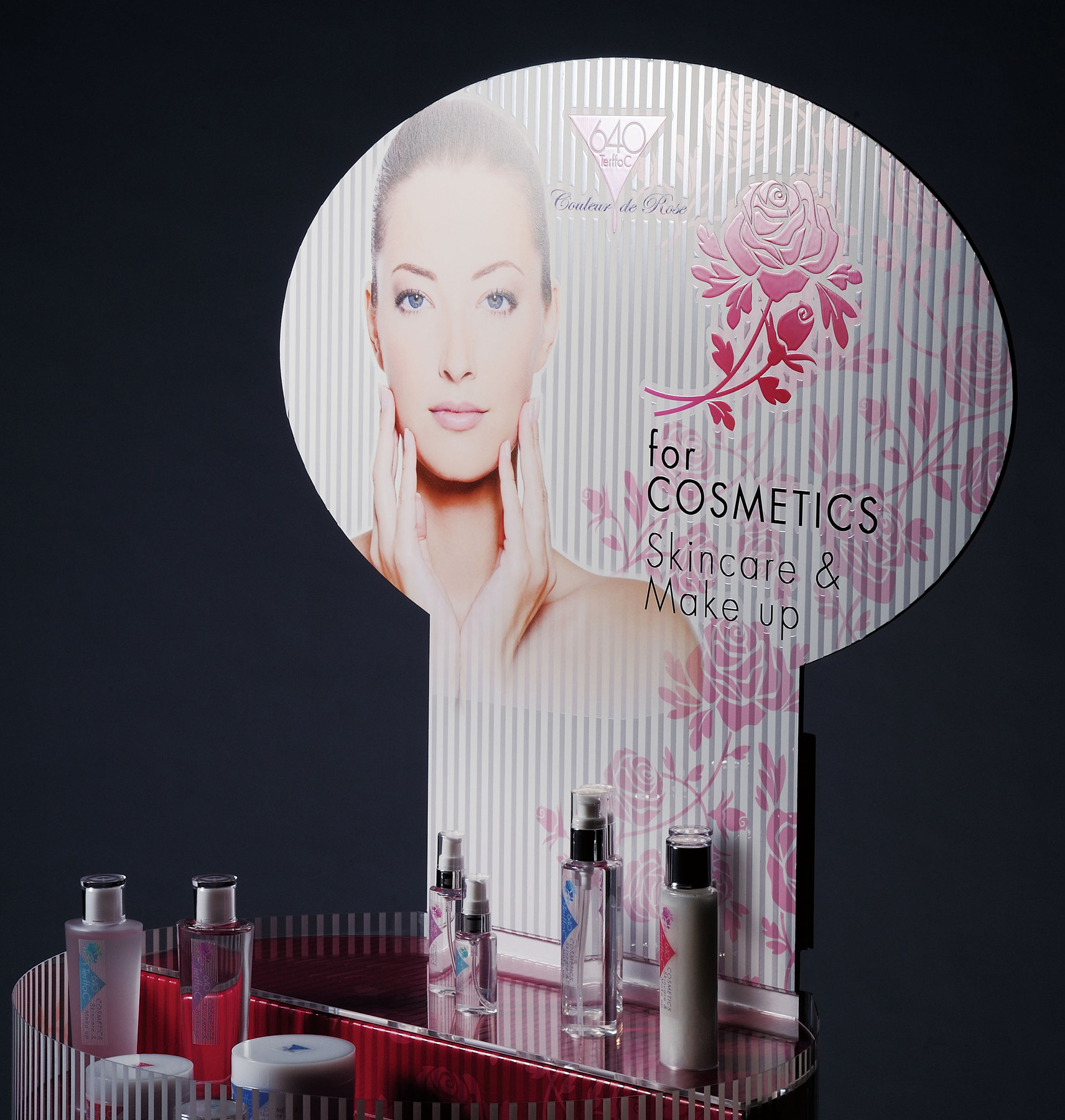 Getting a feel for it

Another useful added-value technique is the use of UV clear ink for the creation of textures in the decorative or packaging markets, as well as promotional products like keychains, pens and USB sticks. For items such as a foam core or rigid substrate for example, rather than simply printing a flat logo, copy or graphic onto the substrate, with the right software and equipment, you can even produce a textured pattern, thereby giving a true tactile feel to the product.

Another customer I know prints onto the surface of Mahjong tiles, before adding texture over the ink for a different feel. Such print techniques also continue to prove popular for prototyping. Experimenting with textures in very short-runs on behalf of customers, enables cost-effective product testing and evaluation of look and feel before going to full production.

Better yet as you're already putting together an estimate or quote for approval of the layout and production of the job, you can easily add a simple check box to say, 'add spot UV' or 'add texture'. Do this and have some pre-printed samples to hand to demonstrate the effect, and you're halfway there to being able to up the value – and the price – of the job.

Ain't no mountain high enough

Of course, while it's easy to see the benefits of leaving your comfort zone and differentiating your offering, there are factors that, for some, may present a barrier to doing this right away. That said, these are by no means obstacles that can't be overcome.

Indeed, unless you're already equipped, this could require capital investment ranging from as little as $15K to several times that. In terms of applicable devices, there are many on the market from leading players, among them Mimaki's UJF Series, Mutoh's ValueJet 426UF, as well as several different machines from Roland. Alternatively, if investment isn't possible, there's always the option to outsource projects to fellow sign shops or print providers.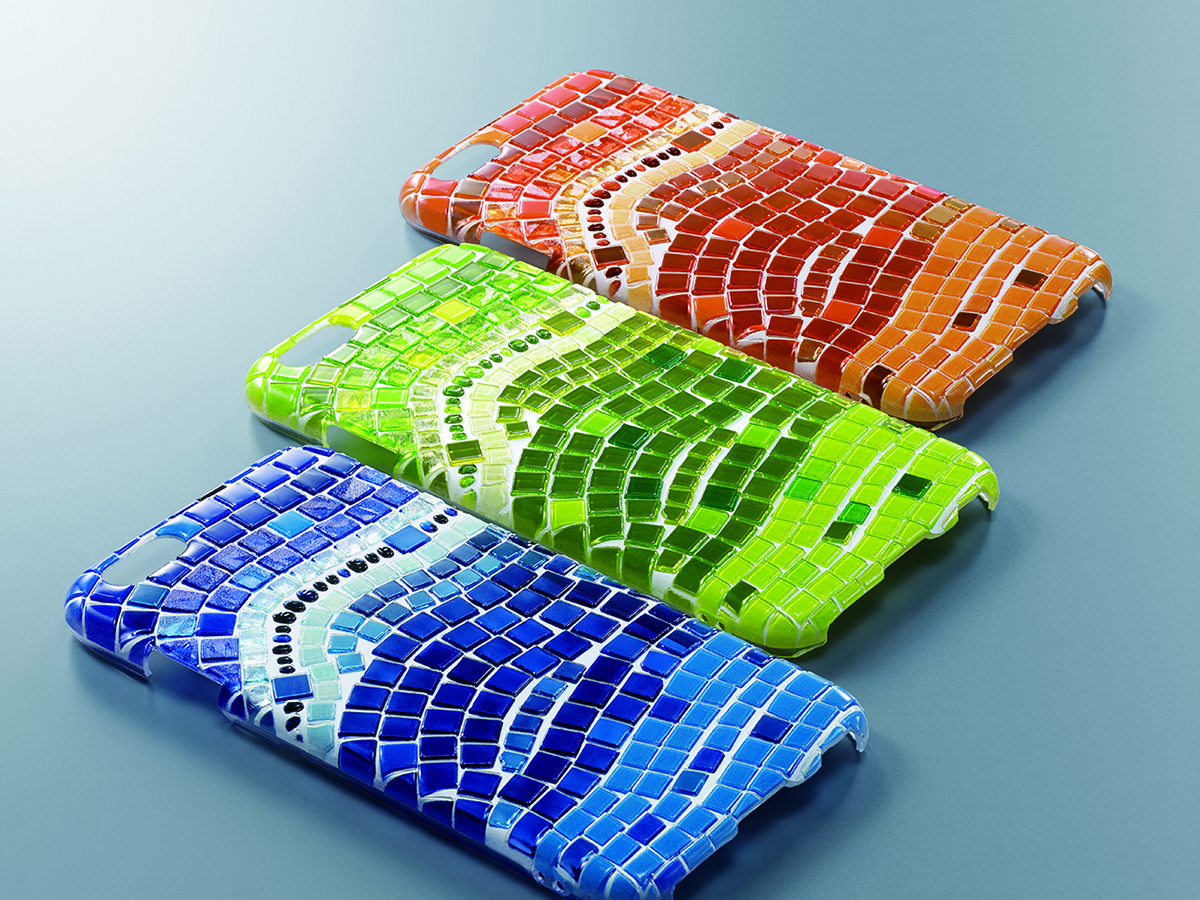 In other cases, it might simply be a question of education that dissuades some companies from exploring these techniques. Ensuring operators are properly trained to set up files correctly can be daunting if they are unfamiliar, or they've been told to do it out of Adobe Illustrator.

Indeed, while they might provide users with the necessary workflow to undertake these applications, certain printer manufacturers push the use of Adobe Illustrator to create different types of patterns, as well as overflood fills and suchlike. Meanwhile, those users might be unaware that their existing software, in this case our own SAi Flexi software, can to do the same thing.

In fact, Flexi also offers another extremely time- and cost-efficient capability when it comes to printing promotional items like pens or USB drives. As you may be aware, with many small format (up to 30-40 inches wide) desktop UV printers, it's not just a case of putting such items down on the table and printing directly to them. First, you need to create a jig or fixture to drop these pieces into an item that has been pre-cut.

The good news is that, Flexi allows you to easily design the fixture around the product. You can then export the EPS file and send it to your router, laser engraver, or vinyl cutter to cut the jig or template to put on the table of the printer. Better yet, you now know exactly where to place these items and – in some cases – hold them in place for perfect registration.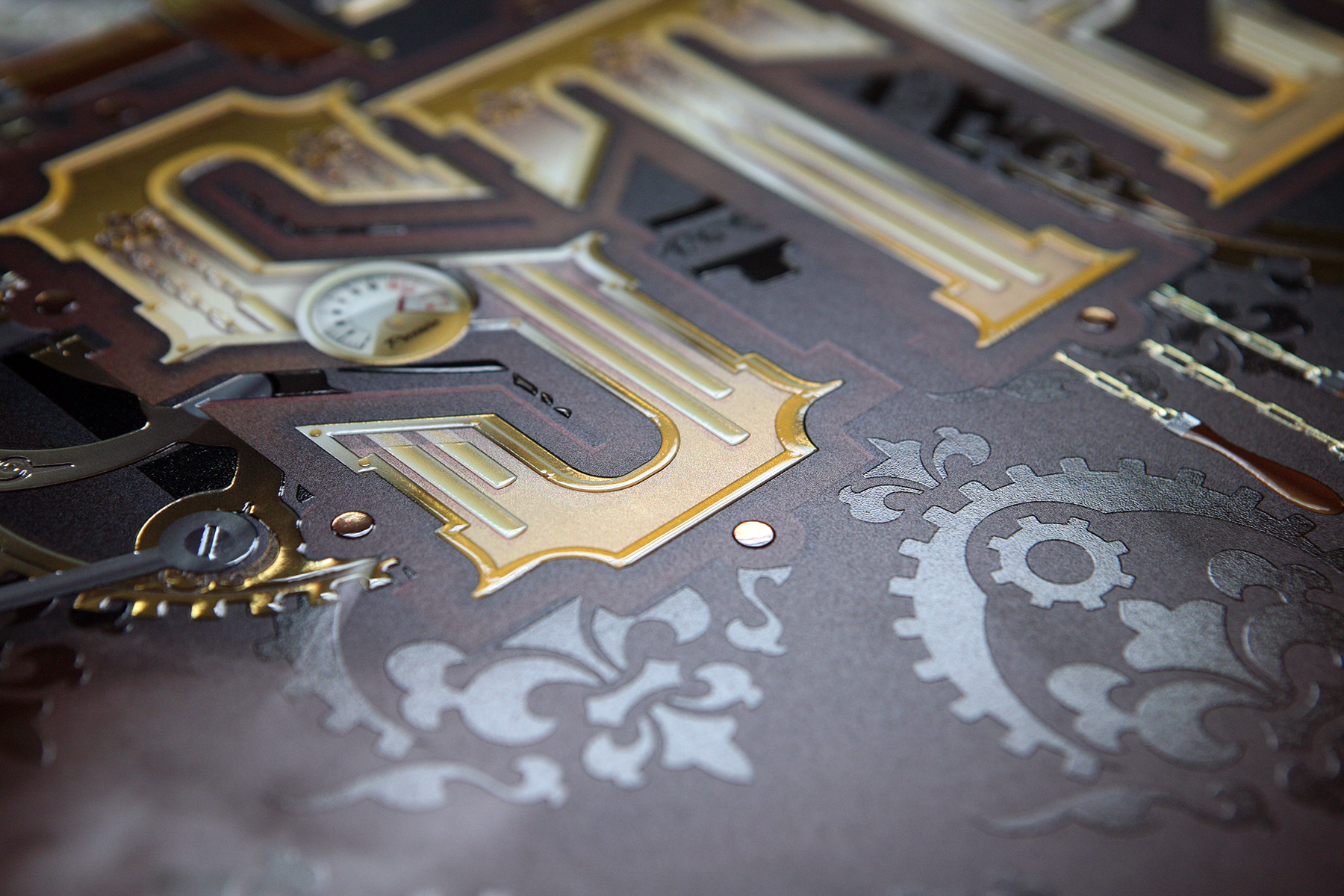 Clearly, using just one software for the design of the jig and artwork, to the addition of UV or textures, as well as the direct output to the device, is more beneficial. It saves a lot of time, reduces the file size and decreases costs - along with overcoming the issue around familiarity with multiple-packages. Indeed, the need to handle various software packages and ensure different designers at each stage are fully conversant with each, is a major bugbear for sign shops.

Stand out in 2019

To that end, I would encourage you to take a look at the various software packages available on the market. Consider how they might help you to explore some of the techniques I've mentioned, and of course, others not discussed.

By fully exploiting their potential and pushing the envelope with new print substrates, techniques and applications that currently fall outside your area of focus, you're better placed to both secure repeat business from existing customers and attract new ones.