Computaleta Win HP Digital Manufacturing Partner of the Year Award
Exceptional service, high quality work and a willingness to collaborate are the common themes which underpin the success of the winner of the Digital Manufacturing category in the 2021 HP New Zealand Partner Awards, just announced, which has been awarded to Sign and Graphics Distributor, Computaleta.
"The outstanding service from this family-owned business made it an obvious choice for the award," says Mike Jamieson, HP New Zealand Enterprise Sales Director. "Computaleta just go that extra mile for its customers and for us. Their willingness to work together in a collaborative and transparent way means they are a highly engaged partner that delivers a lot of value."
Computaleta has only been an HP partner for 18 months but in that short time has made a huge impact. Its 40-year history in the New Zealand print and signage market and their high-quality relationships sees Computaleta bring a lot to the table.
"What's great about the Computaleta team is they are willing to listen and try new things and that has been hugely successful for them and us in the past year. They always have the stock and supplies on hand that are needed by their customers and they seek advice and offer us solutions which means we can collectively deliver the best outcomes for our customers."
"Computaleta collaborate with HP to ensure outstanding service and supply every time, they are problem solvers and lateral thinkers, and we love the way they help us tell our story."
Computaleta is also committed to the environment and sustainability which is also important to HP's business.
"They are very advanced and engaged in this space.HP is incredibly proud to work with the team at Computaleta and we are delighted to see them win this inaugural award," Mike says.
Arlette Farland, Director at Computaleta, is honoured to win this award and believes it solidifies her company as a serious contender in the hardware space.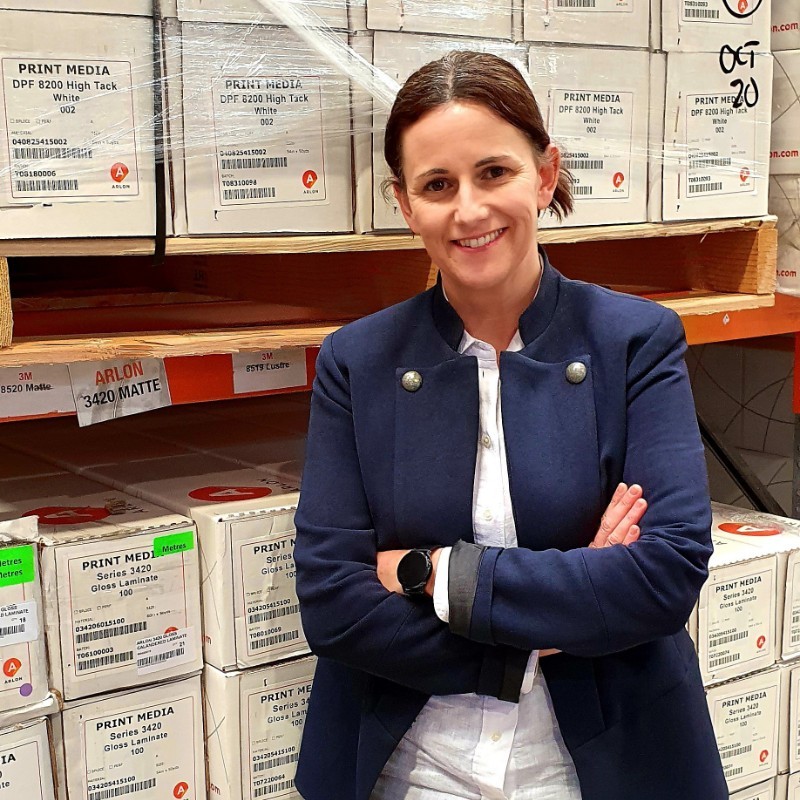 "I am exceptionally proud of our team for winning the HP Digital Manufacturing Partner of the Year Award. It is our 40th year in business, so to continue to go from strength to strength after all this time, makes me feel very secure in our future success, too.

"Thank you to the HP Team, who give us outstanding support, and of course, our own hardware team led by Aaron Kemp, this really belongs to them.Their dedication to our success is inspiring.

"Most importantly, thank you to our customers across New Zealand who have put their faith in us, we will continue to deliver for you now and into the future."