Epson expands into high volume dye-sublimation
Epson has announced their first-ever 76-inch large-format printer. The SureColor F10060 is a sophisticated, dye-sublimation machine for textile production. It is aimed at high volume producers where speed, reliability, and efficiency are central to success. Some of the numerous applications the SC-F10060 has been designed for include soft signage, fashion, sportswear, home furnishings and décor.
A close up of a printer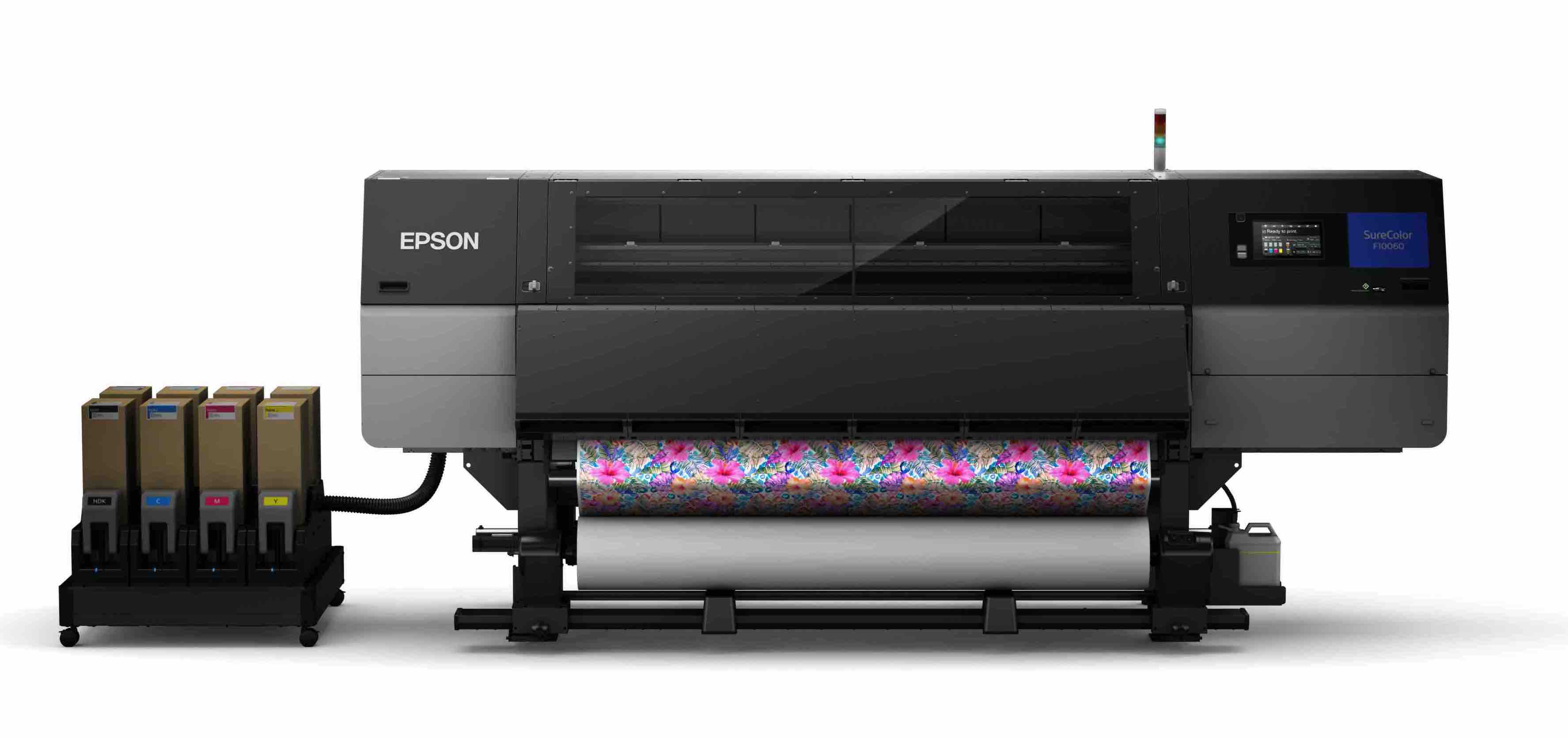 Epson SureColor F10060

In the dye-sublimation sector, customers demand fast turnaround times and cost-effective production. They also expect reliable operation with consistent high-quality output. With these requirements in mind, Epson has developed an industrial level dye-sublimation printer that, the company believes, sets new standards.

The SC-F10060 offers the highest throughput of any Epson LFP released to date. It features four of Epson's very latest 4.7" PrecisionCore™ Micro TFP printheads that each incorporate four print elements. Active nozzle status monitoring and advanced self-cleaning ensure consistent high quality output at up to 255m2/hr.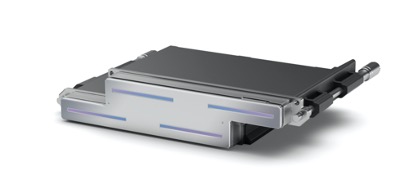 Epson 4.7" PrecisionCore™ ꙡTFP print head

High speed output is matched with efficient operation. The printer supports media rolls up to 76" wide and 60kg in weight. It features an 80L bulk ink system, an extra-large 155GB buffer memory, high-speed networking and on-board Step & Repeat. Precision feed management and a compact double-sided dryer enables fast roll-to-roll production with consistent tension and parallelism for quality sublimation.

The SC-F10060 is designed for easy operation. It features a large 9" colour touch panel display and a transparent platen window with integrated lighting. Downloadable EMX profiles facilitate rapid set-up with common media types. An integrated RGB camera enables easy profile adjustment and fast configuration with new medias.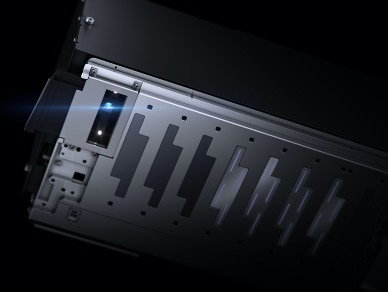 Integrated RGB camera

When developing the SC-F10060 Epson carefully considered workflow. The printer can be loaded by single operator, care of an integrated media lifter and dual front and rear feed controls. It also features an industrial style signal lamp and an ink system with automatic hot swap. The SC-F10060 ships complete with Epson Edge Print and Edge Dashboard software and also supports a new service called Epson Cloud Solution PORT (ECSP) that enables detailed production monitoring and advanced status analysis.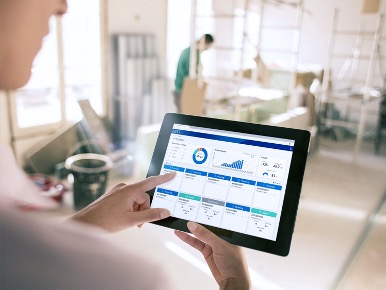 Epson Cloud Solution PORT

As with all Epson Large Format Printers, the SC-F10060 is backed with a comprehensive service package that offers cover up to five years. The new ECSP system enables Epson to offer remote support and accelerated repair; problems can be directly analysed and service agents dispatched complete with appropriate parts.

To ensure maximum up-time, the optional User Self Replacement of print heads have been enabled, clearly demonstrating Epson has raised the benchmark for production equipment.

Key features and benefits of the of the SC-F10060 include:
• 4 x 4.7" PrecisionCore™ ꙡTFP print heads enable production at up to 255 m2/hr
• Support for media rolls up to 60kg with easy loading and assisted configuration
• Epson UltraChrome® DS ink and Epson Precision Dot Technology for consistent and accurate output with an exceptional gamut using a standard CYMK ink set
• Dual ink supply system with automatic hot-swap that operates with a choice of 3L or 10L boxed based ink for a total capacity of up to 80L
• Advanced new platen design and intelligent media management enable support for the widest range of media (including ultra-thin stocks) with rapid assisted set-up
• Integrated double sided drying system and high-precision auto take-up enables efficient roll-to-roll production in a surprising compact 76" form factor
• Oeko-Tex™ certification ensures fabric produced on the printer is safe for adults, children and infants
• Supplied with Epson Edge Print, Edge Dashboard and Accounting software
• Designed for durable and reliable operation with Linear Motion Guide carriage movement, heavy duty DC motors and auto head cleaning
• Comprehensive and flexible support up to 5 years complete with Epson Cloud Solution PORT and optional User Self Replacement of print heads.

The SureColor F10060 is available for ordering now from authorised Epson Large Format fabric printing solutions resellers.

To find out more, visit www.epson.com.au